Joint Municipal Court
The Joint Municipal Court is a part-time court system servicing:

Village of North Prairie
Town of Mukwonago
Village and Town of Eagle
Village of Vernon

Judge: Mark Powers
Court Clerk: Holly Maule
Deputy Clerk: McKenzie Braun
Office Hours are:
Mondays - 5:30 p.m. to 7:30 p.m.
Wednesdays - 5:30 p.m. to 7:30p.m.

Joint Court Information.


Phone: (262)392-2265
Email: [email protected]
Municipal Court is usually held on the first Wednesday of each month starting at 3:00 p.m.
You must be assigned a pretrial by the court prior to this date.

Court is held at:
North Prairie Village Municipal Building
130 N. Harrison Street
North Prairie, WI 53153
Court dates in 2022:Jan. 5, Feb. 2, Mar. 2, Apr. 6, May 4, Jun. 1, Jul. 6, Aug. 3, Sep. 7, Oct. 5, Nov. 2, and Dec. 7.
(Messages are checked periodically throughout the week and calls are returned as time allows.)
Information regarding the Joint Municipal Court
Click Here for the Request for Motion to Reopen Citation form.
Click Here for the Form for "Not Guilty Plea" .

---



Now accepting Online Credit/Debit Payments
(Click here for payment)
---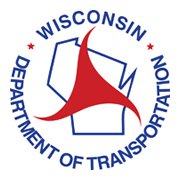 Wisc. Department of Transporation
Check Driving Reinstatement Eligibility
(Click on above)
---

*Once a matter has been sent to court, the Municipal Court Clerk/Deputy Clerk is the only person who can help you.
The Village Clerk does not accept fine payments and does not have access to citation or court information.

If you have been issued a citation you have the option of contesting by mail to: Joint Municipal Court, 130 N. Harrison Street, North Prairie, WI 53153, appearing in person on the listed court date, or paying the fine amount. If you have any questions regarding the citation, please feel free to contact the issuing Police Department.

Failure to pay the fine or appear in court on the assigned court date may result in a default judgment against you. This may include the suspension of your driver's license and/or an arrest warrant being issued.