E-Watch/Alerts
THE VILLAGE OF NORTH PRAIRIE HAS AN E-WATCH PROGRAM
The program works very simply, as something comes up that we feel warrants community awareness we forward that information to you via e-mail, occasionally giving you guidelines as well as safety tips.
If you see something that you are not certain about you can contact our office Monday – Friday between 9 a.m. and 3 p.m. at 262-392-2229. During the remaining hours, please contact Waukesha County Communications at 262-446-5070 to have an officer call you back or dispatched to your location. Of course, if you feel the matter is an emergency always dial 911.
E-BLOCK WATCH MISSION
Neighborhood watches are one of the most effective forms of crime prevention, it brings citizens and law enforcement together to deter crime and make communities safer. Our purpose is to utilize the premise of this program in a way that makes it easier for our members to participate. It is our mission to provide you with relevant crime prevention information as well as a secure avenue to report suspicious or criminal activity. The success of this program relies on the participants to be the eyes and ears of the community. It is the duty of each member to be alert, observant, and report all matters to the police. Don't hesitate to contact the police if you feel something is suspicious or out of the ordinary. Our goal is to prevent crimes rather than solve them.
---
To sign up to receive periodic safety information including alerts click here to be added to our list.
---
ALERT!
10/14/15
WI DEPARTMENT OF AGRICULTURE, TRADE & CONSUMER PROTECTION ALERT-
Be in the Know: Computer Tech Support and IRS Scams
Tech support and Internal Revenue Service scams target victims randomly and regularly. Both are old scams, both involve threats and demands for money, and neither is showing any signs of slowing down.
Over the past four weeks, the Consumer Protection Hotline at the Wisconsin Department of Agriculture, Trade and Consumer Protection has received at least nine calls about tech support scams and more than 120 calls about IRS scams.
The criminals behind these scams are exprets at preying on fears of crashed computers and lost data or back taxes and jail time, and people fall victim every day. The best defense is to know how these scams work and to share this information with friends and family.
Computer tech support scams:
You receive a call out of the blue claiming that your computer has a virus and that the caller can help you get rid of it. The callers often falsely claim to represent Microsoft or a local tech support company to gain your trust. They tell you that they can remove the (non-existent) virus from your computer for a fee. The caller asks you to download software from the internet that grants them remote access to your system.
If you allow these scammers to access your computer, they can load any number of mailcious software programs onto your machine and they may access your files as well. If you give them your credit card number to pay for their "services", you can expect to get ripped off there too. This is typically a phone-based scam, but also shows up in online pop-up messages saying you have a computer virus and telling you to call a specific number for help.
What to do:
1. Hang up the phone or close the pop-up.
2. A tech support representative (Microsoft or otherwise) will never contact you to tell you that your computer has a virus.
3. If you question whether your computer is actually infected, run a system scan using the antivirus protection software on your computer. Keep antivirus software updated in order to protect you from the latest malware.
4. If you need additional help, take your computer to a local, trusted tech support business.
IRS scams
A scammer who falsely claims to be with the Internal Revenue Service contacts you by phone or email. He claims that you owe back taxes. He demands immediate payment and may threaten you with legal action, jail time, deportations or revocation of your driver's license.
In other versions of IRS scams, the scammer may email you requesting your IRS e-service portal username and password or may request personal or banking information in order to "update" your e-file records.
These are "government imposter" scams- a type of criminal operation that uses the names or "look-alikes" of government agencies in the hopes of adding legitimacy to their ploys. None of the communications mentioned above are actually from the IRS.
What to do:
1. Hang up the phone or delete the emails.
2. The IRS communicates with taxpayers by traditional mail. The IRS does not initiate contact with taxpayers by phone or email to request immediate payments or to gather personal or financial information.
3. Never click a link or open an attachment in unsolicited email.
4. If you question the legitimacy of communication from a governmental agency, contact DATCP's Consumer Protection Hotline (800-422-7128) or call the misrepresented agency directly to inquire.
5. The IRS has a webpage that describes or debunks the various tax scams that have been reported to the agency. The page provides a wealth of tips, news releases, and video and podcast links to help you stay informed on these threats: http://www.irs.gov/uac/Tax-Scams-Consumer-Alerts.
09/10/15
On today's date our department received a suspicious call from the number 855-598-4419 stating that they were with Tech Support. The caller had a VERY thick accent and when we stated that they were hard to understand, passed the phone onto another person. This caller, who also had an accent, restated that he was with Tech Support. After explaining that we are a Police Department and hadn't called anyone for a computer issue, we ended the call.
Captain Tesch contacted the number and identified himself as a police officer investigating a fraudulent call. The person on the other end had an Indian Accent and identified himself as Kenny but couldn't provide any information other than other than they were a computer tech support company. After Googling the phone number, we feel that this caller could be a scammer.
The link below identifies some potential pitfalls that callers have encountered from this number. The March 18, 2015 post by Slim is the most helpful in protecting yourself against these scammers. While we have no proof that this was indeed a scam, the department feels it warrants everyone to exercise caution. Remember, if you did not solicit a service end the conversation. Never give out your personal information and especially do not provide the caller with a credit card or payment information of any kind.
http://800notes.com/Phone.aspx/1-855-598-4419
08/18/15
DOOR-TO-DOOR CONTRACTORS - Regarding Hail Damage
Recently, door-to-door solicitors have been in the area to check homes for hail damage. The village does require a vendor permit for this type of activity. If someone comes to your door under this premise, ask to see their identification as well as their vendor's permit. Anyone who has a valid permit issued by the village has been subject to a background check and has been identified by our department. If you feel any activity is suspicious, immediately contact our dispatch at 262-446-5070.
LETTER FROM THE CHIEF:
January 2015
Residents of North Prairie-
The NP Police needs your help. We have recently experienced some vandalism in the village during the early morning hours where an unknown person or persons are opening fire hydrants and releasing large amounts of water. This is not only costly to the village but could be extremely dangerous to nearby businesses if the hydrants becomes damaged and unusable.
Anyone having information regarding these acts of vandalism, please contact the North Prairie Police Department at 262-392-2229 or via email at [email protected] .
Chief Sal
---

Click here for more information
---

Click here for more information
---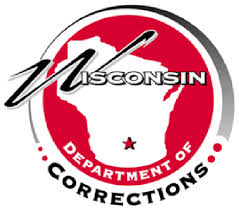 Click here to view sex offender registry
---